In a paper for Invisible Culture 5 -
"Shooting Soldiers: Civil War Medical Images, Memory, and Identity in America,"
by J.T.H. Connor and Michael G. Rhode, we used Stratton's image. We noted, "After the war, disabled veterans used their photographs to support themselves in a variety of ways. Private Alfred Stratton took the most direct route. During the war, he endured a double amputation of both arms in 1864 and, as a result, received a pension of twenty-five dollars a month. In 1869, he visited the Museum and had his photograph taken. In later years, he sold carte-de-visites of himself in a uniform as a disabled soldier."
Here's the
medical museum's photograph of Stratton
: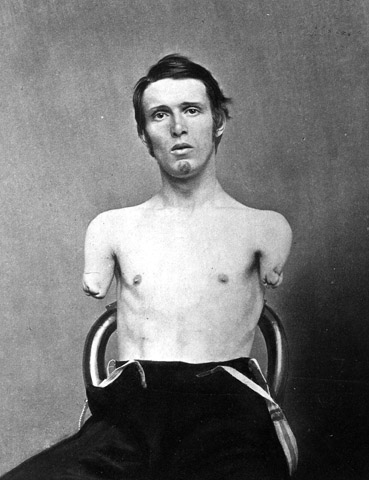 And
the cartes-de-visite Stratton sold
to support himself: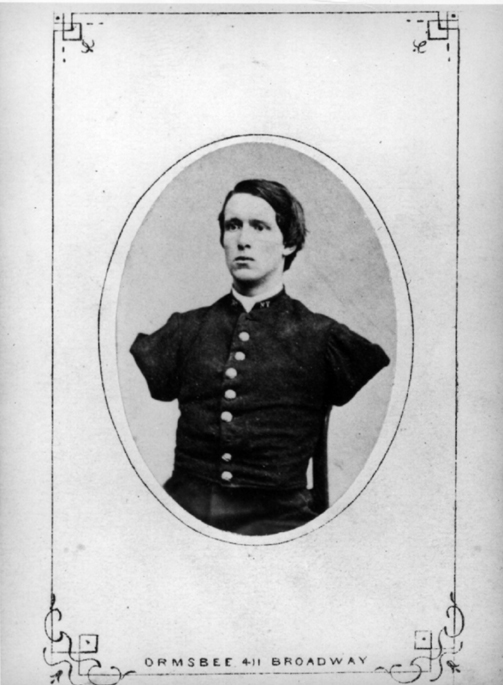 This paper has pretty much everything I know about the Museum's Civil War photography and is one of my favorites of articles I've written.