I came across a
reference
that's hosted on the
WWW Virtual Library
website. (Now there's a website that will cost you hours. What a great reference tool.) It's called
A Statement of Finances and Accomplishments for the period July 1, 1917 to February 28, 1919, by the American Red Cross, Washington, DC, October 1919
. It contains this paragraph:
The relief of French mutilés included the operation of a school farm, the manufacture of portrait masks and artificial limbs, the operation of an educational and publicity service, and assistance to French institutions offering commercial and industrial courses to mutilés. It is estimated that 6s,000 [?] of the 600,000 crippled French soldiers were reached by the Red Cross.
It has a table that shows what kind of services were provided: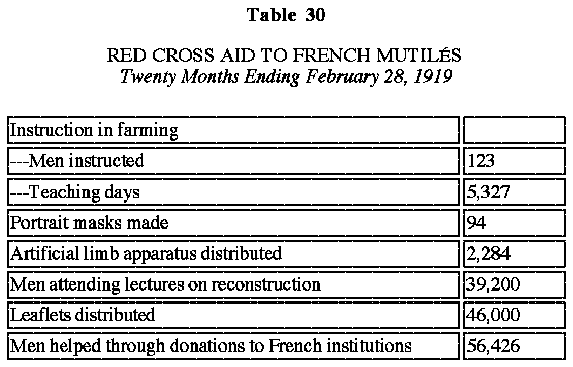 I'm surprised that only 94 men received "portrait masks." I would have expected a higher number.